Why stationery makes the best Valentine's Day gift by Pukka Pads!
Why stationery makes the best Valentine's Day gift by Pukka Pads!
Why stationery makes the best Valentine's Day gift.
Valentine's Day is the perfect occasion to show a special someone how much you care! Stationery makes a fantastic gift for Valentine's Day as there is a little something for everyone. Whether you have a pastel-loving bestie, a work husband, or a partner who's always stealing your notebooks; there's something special for everyone. From thoughtful journals to handy sticky notes, we're sure you'll find something to make your loved one smile. Not to mention, stationery is practical and can be used over and over again, so it's sure to be appreciated!

Gifts for your partner
Valentine's Day gifts for your partner can be a little more personal. Have they mentioned recently that they've wanted to take up journaling? Or perhaps you're fed up with them stealing pieces of paper from your notebook… We've all been there. Take a look at our favourite choices to surprise your partner this Valentine's Day. Get ready to Pukka up!
Carpe Diem planner boxes are a wonderful choice for a loved one who's expressed interest in journaling! Not only are they available in a variety of eye-catching patterns and colours, but they also come equipped with everything they need to get started. Plus, they are perfect for helping your loved one to document their thoughts and feelings, making them a great gift for anyone who values self-reflection and mindfulness.
Okay, so a new notebook might be an obvious stationery choice, but it's a practical way to say to someone you love them. Our selection of notebooks is truly amazing, with options for everyone. Choose from a huge range of sizes, styles, colours and patterns, and if you really want to show them how much you care, you could write a special message on the first page to get extra brownie points!
Gifts for your bestie
If you're looking for something special for your best friend, items from our Bloom range will make the best gift. With beautiful floral print designs and practical stationery items, we're sure your best friend will be wowed by your thoughtfulness. In the bloom range, there is something for everyone, notebooks for avid writers, files for organisers and daily planners for people who need a little help scheduling their plans!
Pukka Planet 'Green vibes only' soft cover notebook
Sending positive, green vibes only. Our Pukka Planet soft-cover notebook is the perfect way to show your bestie that you care about the planet and want to make a difference. These notebooks are planet friendly, vegan and made from 100% FSC recycled paper. Whether it's for writing down ideas for eco-friendly projects, jotting down notes about ways to reduce waste, or just doodling, your bestie will love having part of the Pukka Planet collection and will be able to show off their commitment to protecting the environment.
Gifts for a colleague
Pukka Pads Heart shaped sticky notes
Valentine's Day lands on a Tuesday this year which means many people will, unfortunately, be at work... But Valentine's Day is the perfect opportunity to show your colleagues how much you appreciate them, and our heart-shaped sticky notes are a great way to do that! Not only are they a fun way to decorate your colleague's desk, but they're also super practical for writing down notes. So, why not surprise your colleagues with a fun Valentine's Day message to make their day a little brighter
Is your work colleague known for forgetting important meetings, or perhaps they need a little help with scheduling their busy work day? Our Carpe Diem diaries would make a great gift for them! They'll be able to keep track of goals, to-do's and their schedule, in one convenient place. Carpe Diem diaries are perfect for busy professionals who need an extra hand with organising their day.
We hope that's given you a few ideas as to why stationery can make the best gift for Valentine's Day.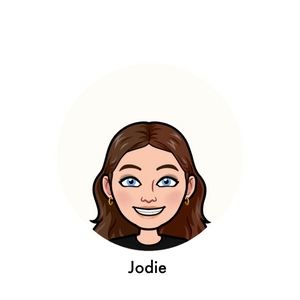 Follow us on socials!