The Pukka 2023 Mother's Day Gift Guide
The Pukka 2023 Mother's Day Gift Guide
Mother's Day stationery gift ideas that are just as lovely as she is.
Make their Mother's Day one to cherish with our Pukka Mother's Day gift ideas! Reminder: Mother's Day is on Sunday 19th March, FYI… Whether you are shopping for your mum, nan, sister, daughter or any special woman in your life, find something to make them feel appreciated with our 2023 gift guide.
Take a look at our Pukka gift ideas for Mother's Day!
Our super popular Bloom project books are top of our list this Mother's Day. Not only are they incredibly stylish and eye-catching, but they are also super practical and help your mum stay organised. Each notebook has 4 repositionable dividers, so she can easily categorise her notes and documents however she likes. With our Bloom project books, your mum can be both organised and stylish!

Does your mum need some help in the organisation department? Is her desk overflowing with pieces of paper? Organisation can be a real challenge at the best of times, but having the right tools to keep everything neat and tidy can make a huge difference! Our Bloom box files will provide her with a great way to store all of her important paperwork in one place, so she can easily find what she needs when she needs it!
A new diary is a perfect way to help anyone get organised for the year ahead! Our brand-new diaries are designed with helpful planning layouts to make sure they stay on track for the rest of 2023. The Carpe Diem diaries are also a great gift all year round and are sure to be appreciated!
Our daily planner pads are an excellent choice for anyone who loves to stay organised! They feature a variety of sections to help plan the day ahead, so they won't miss any appointments or important tasks. Show her how much you appreciate her with a planner that's both practical and beautiful!
There's always a point in the day when mums need to write something down, so a new notebook is a practical, yet thoughtful gift to get them on Mother's Day. We have a huge selection of notebooks, from A5 on-the-go notebooks to standard A4 notebooks. Whether they're always jotting the shopping list down on a spare piece of paper, or writing down notes from telephone calls, our notebooks would make a great gift for her!
We hope this has given you some inspiration on ideas this Mother's Day!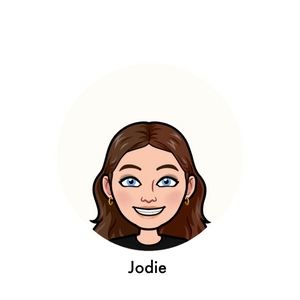 Follow us on socials!